Accessing your Casebook Product is quick and simple.
When you purchase a Casebook Connect product on www.wklegaledu.com, your product will immediately be available for use at www.casebookconnect.com. You will not receive or need to redeem a separate access code.
To access the product you purchased, click the Access Now option on the order or navigate directly to www.casebookconnect.com/login. The Casebook Connect account email address associated with your order can be found near the bottom of your order confirmation - as shown in Figure 1.
Figure 1: CasebookConnect order on www.wklegaledu.com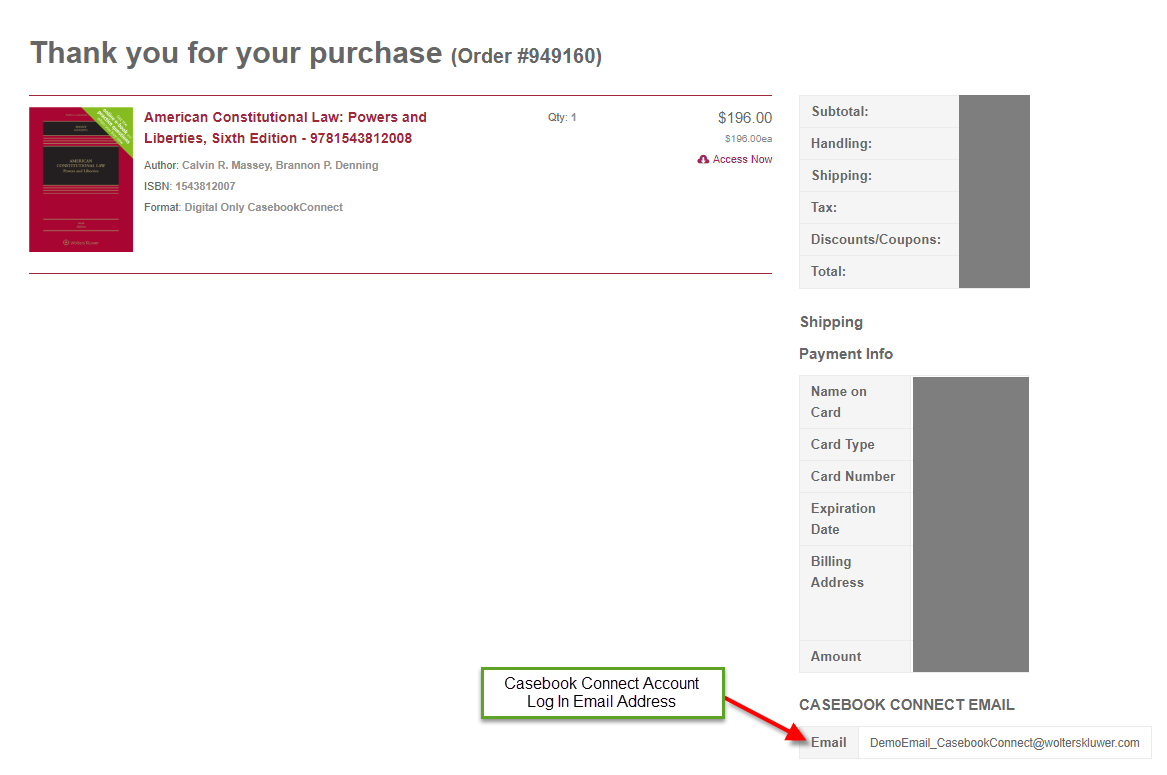 If you have an access code and this product is your first Casebook Connect title
If you have a Casebook Connect access code and need to register for CasebookConnect, enter your access code on the homepage at www.CasebookConnect.com, then click Register. You'll be prompted to set up your account. Once completed, your product will appear on your dashboard.
If you have an access code and you already have a Casebook Connect account
If you have an Connected Quizzing access code and already have a CasebookConnect account, log in at www.CasebookConnect.com. Redeem your access code on your dashboard by clicking on the Redeem Access Code button in the top, left side of your dashboard.