As a professor, Casebook Connect offers various ways to stay connected with your students, including features to better understand your students' performance. It all begins with creating a class in Casebook Connect.
Follow the simple steps below to get started.
First, log in to your account on Casebook Connect, then click on the book for which you want to create a class.
Next, click "Insights" in the top right navigation.

On this page, you'll be prompted to add a class right away, or if you already have classes created, you can create another class by clicking "Add a Class."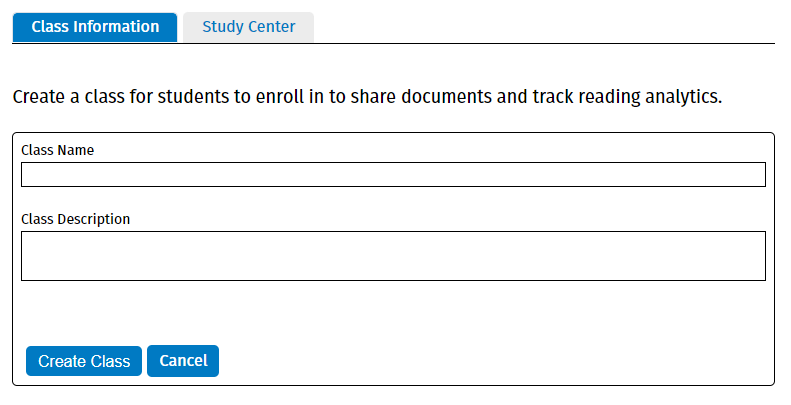 Once your class details are saved, a class code will be generated and display above your class details. Click the "Copy Code" button to copy this class code and paste it in your syllabus, LMS class, or in an email to your students.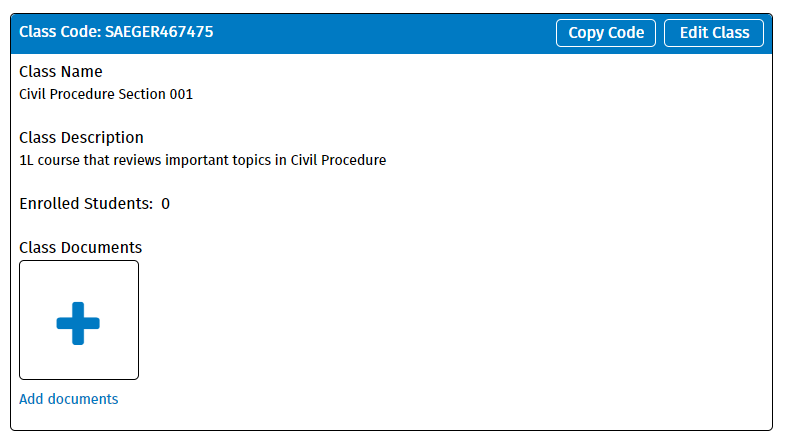 Once students enroll in your class, you'll see their names listed under the class details.

Creating a class gives you access to aggregate analytics in the Study Center (via the "Study" page in the top navigation of your Connected eBook) as well as the ability to share links with your class when highlighting text in the eBook.