As a professor, you can view the quiz as it appears to students through a student simulation. Click on a quiz from your Connected Quizzing dashboard, then click the Student Simulation tab.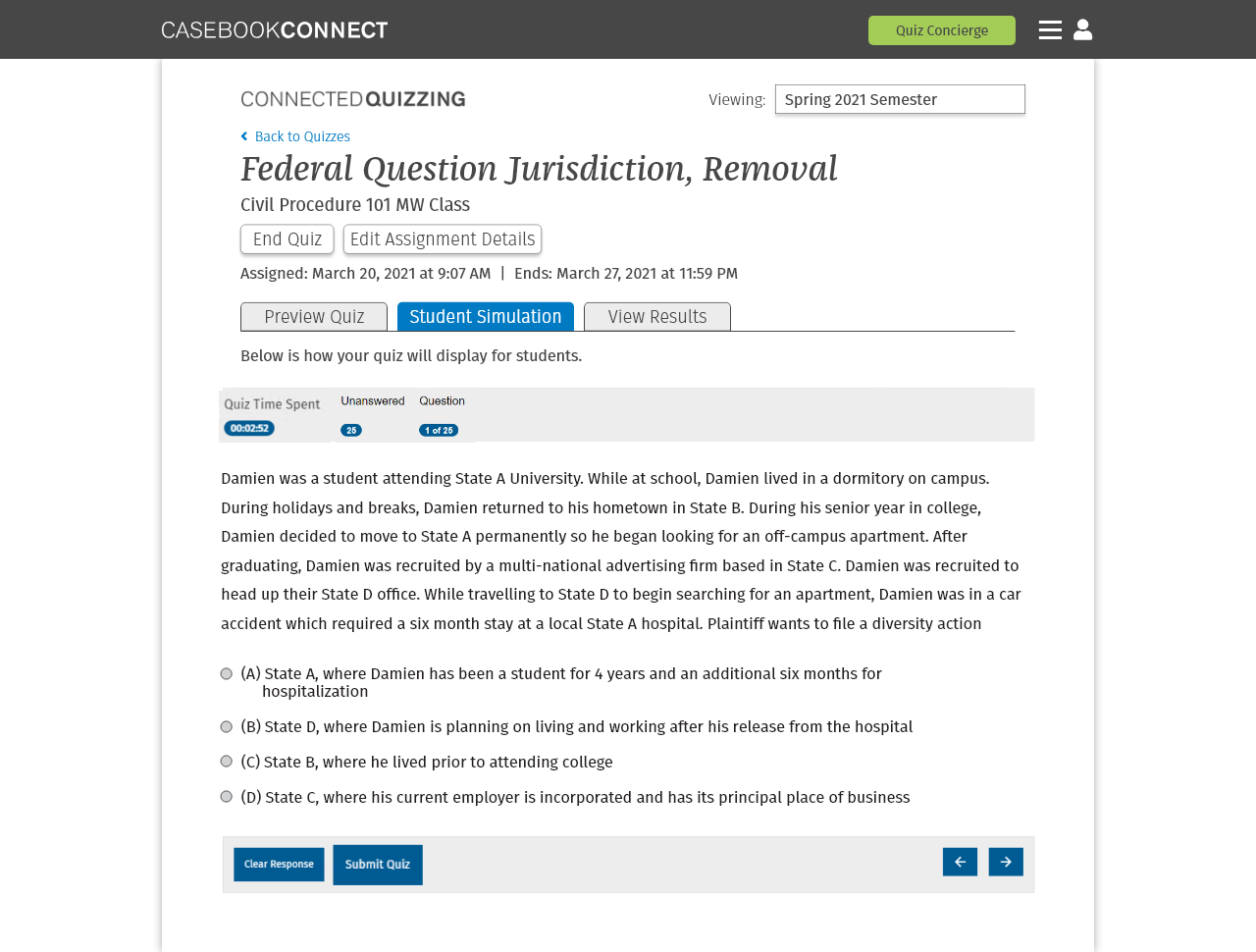 The quiz will be available for you to answer questions and submit as a student would. When you submit the simulated quiz, your results will not be recorded, but you will be able to view Summary Results, which appear for every student after submitting a quiz.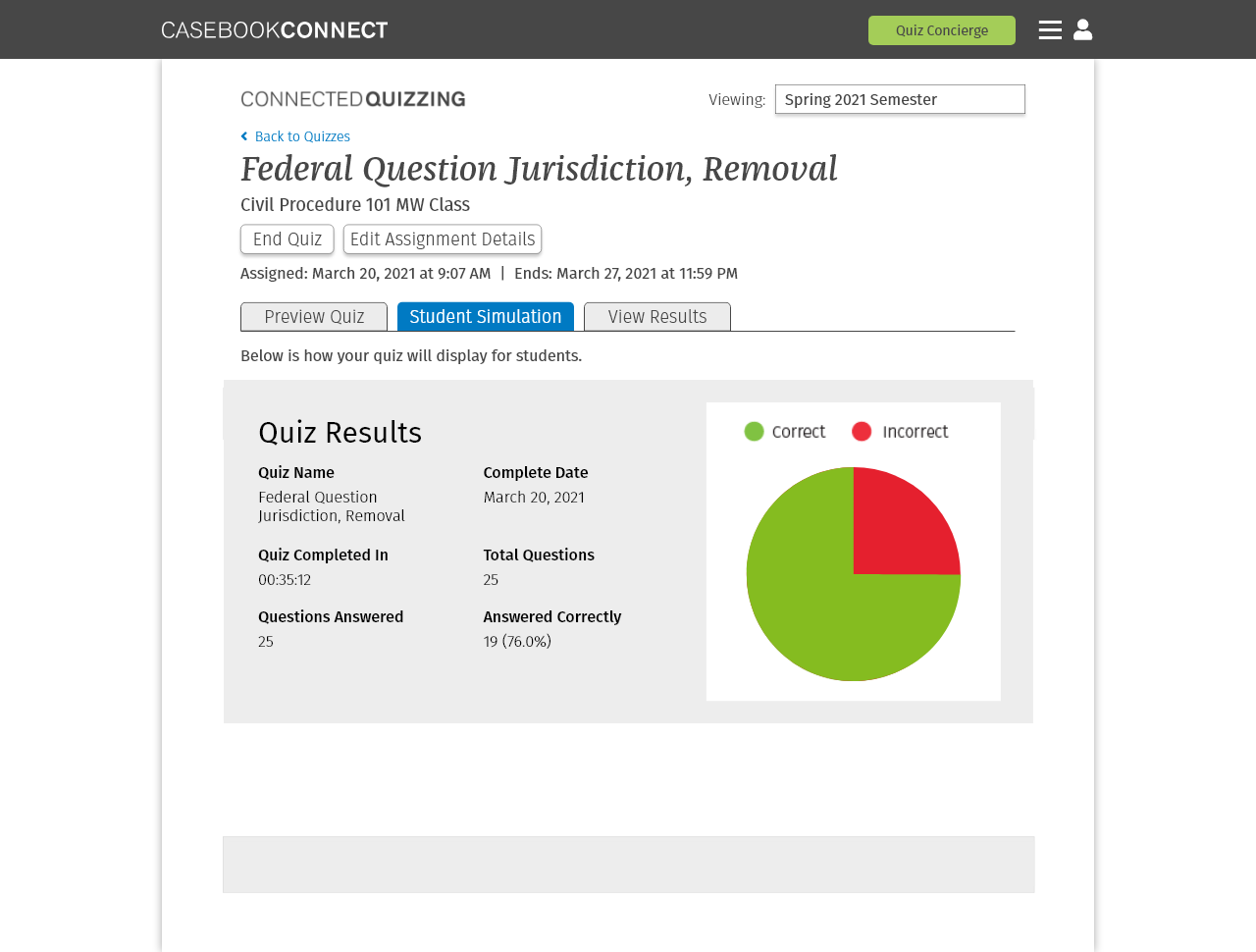 You may leave the Student Simulation tab and return to it to begin the quiz again.
The detailed results that students receive include their score versus the class average, as well as their topic and question performance. Detailed results are not downloadable for students, but you can find a sample below.