Welcome to the tutorial for Connected Coursebooks. Follow the steps below to make the most of your interactive digital textbook experience.
Reading your E-book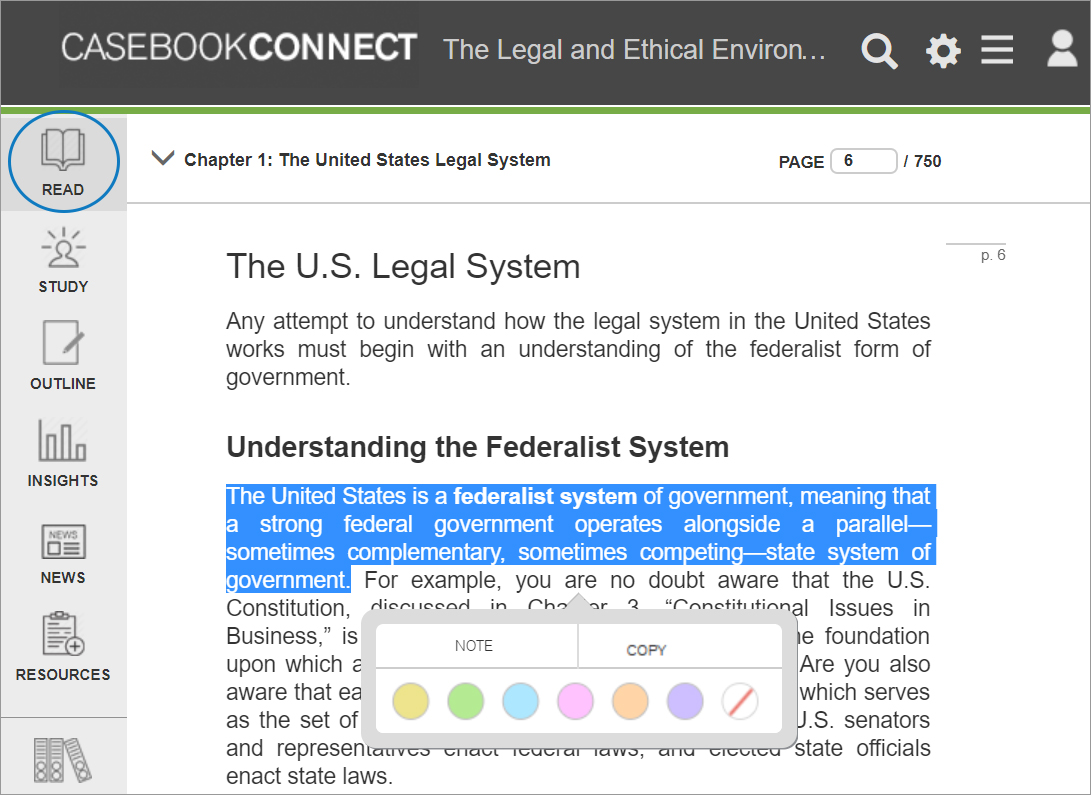 Read your textbook online anytime with robust highlighting, annotating, case-briefing, search, and navigation options.
Study Center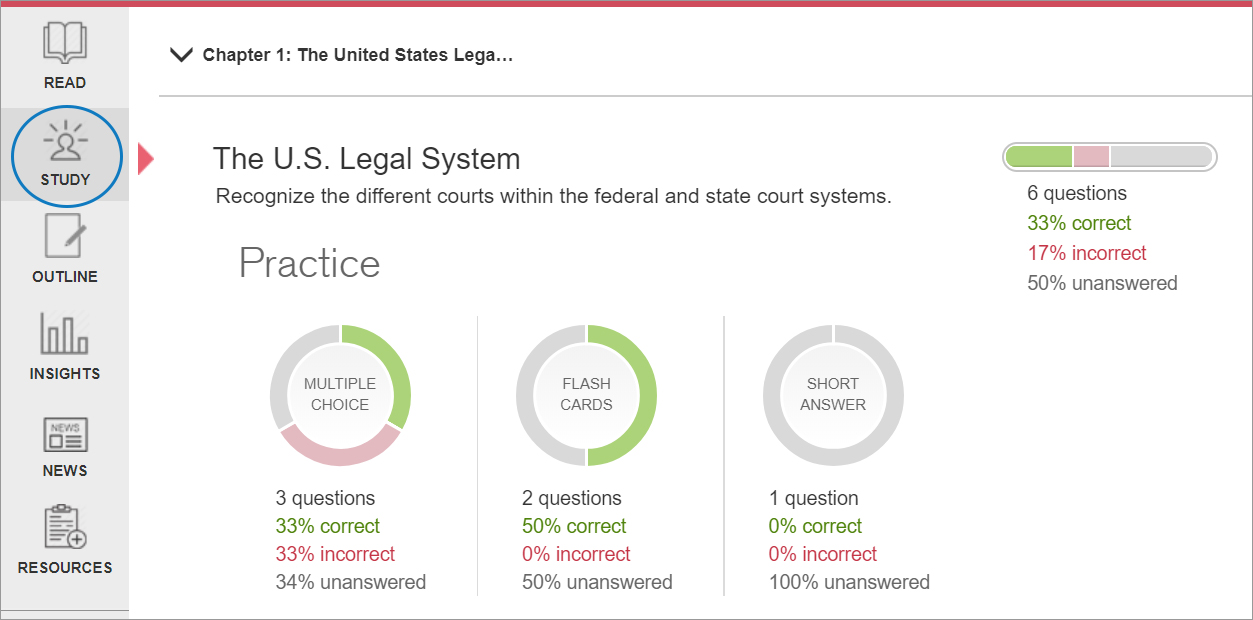 From the Study Center, assess yourself with a variety of question types including multiple choice, flash cards, and short answer questions.
Outline Tool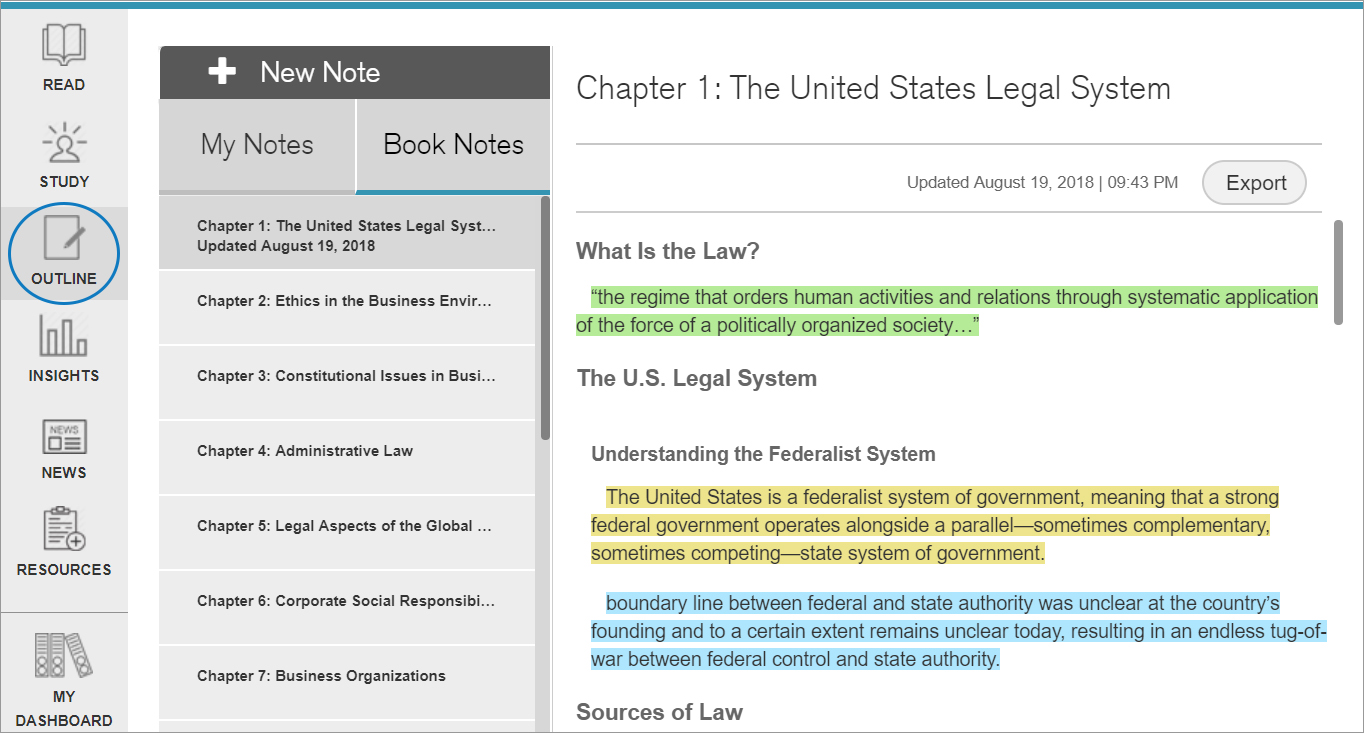 Your e-book notes and highlights are compiled into an Outline format to help you organize your course materials, prepare for class, and study for exams.
Class Insights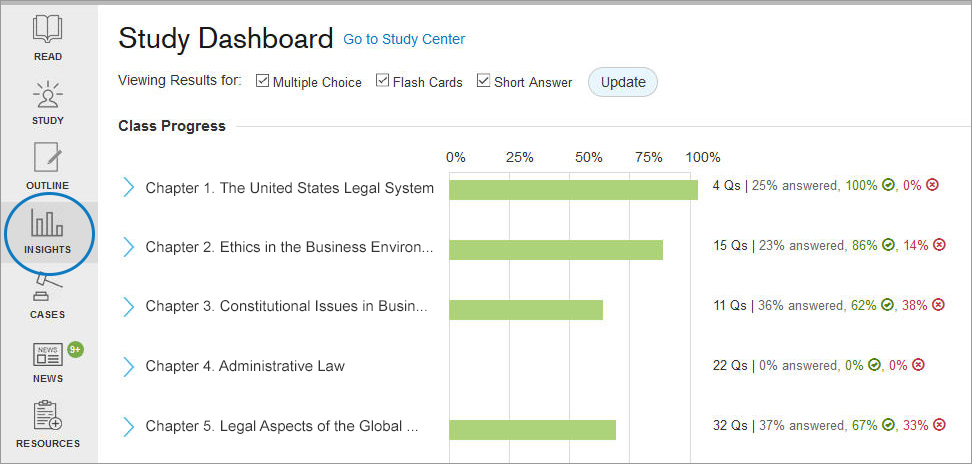 From the Insights page, you can connect with a class and view a class dashboard of your work in the study center.
News Feed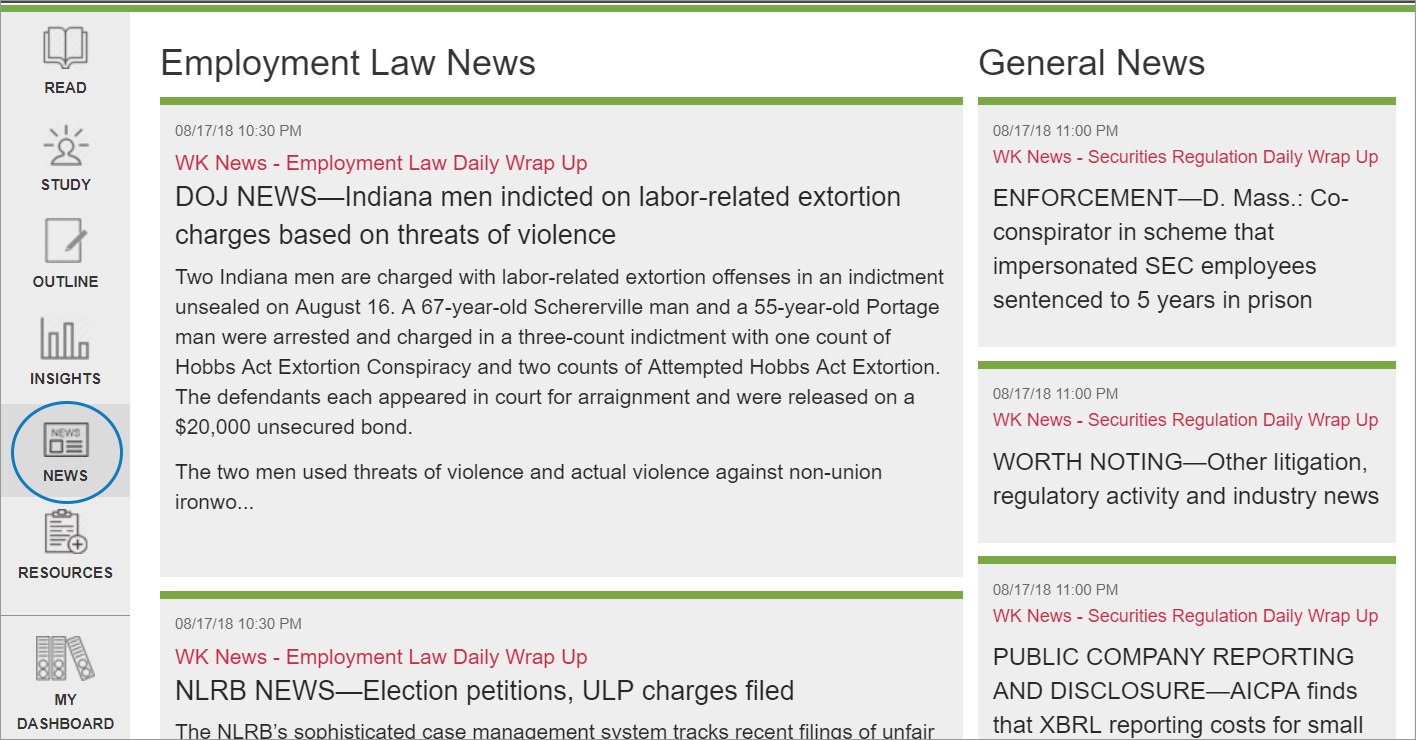 Check the News feed regularly for the latest legal news in your course area of study.
Resources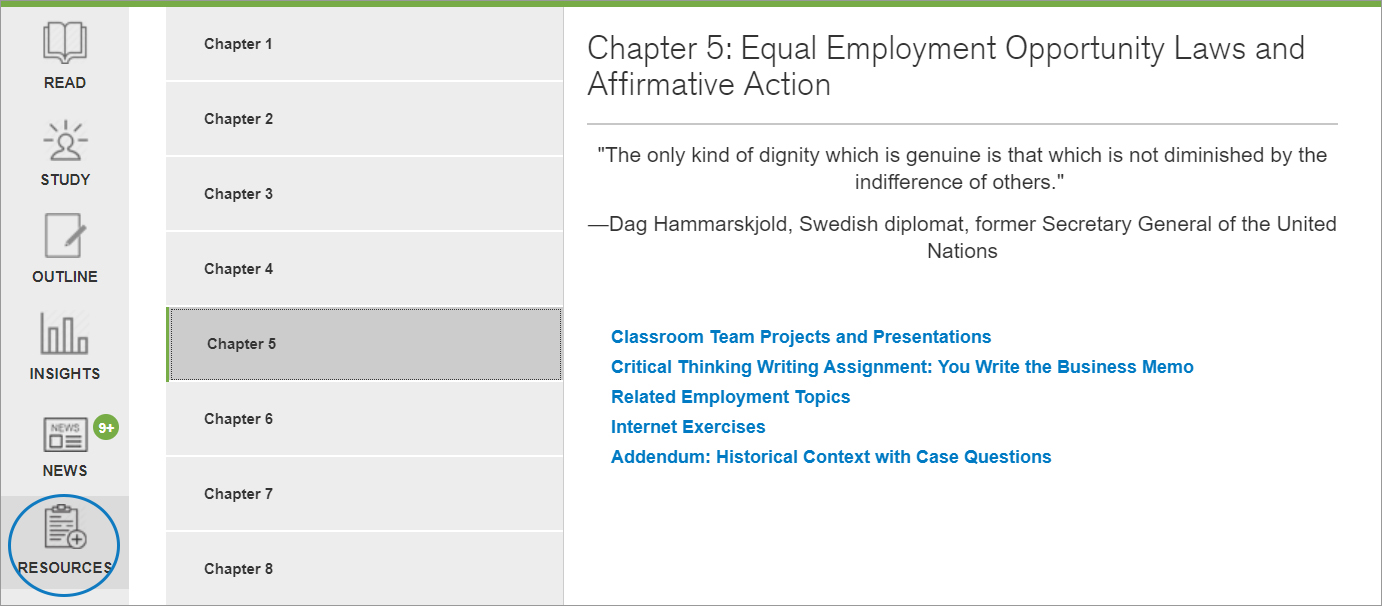 You may also see a Resources section, which is an optional area for your textbook authors to provide supplemental online materials.